Fatbike off-roads – the bike allows you to move even in the snow, so we drive all year round!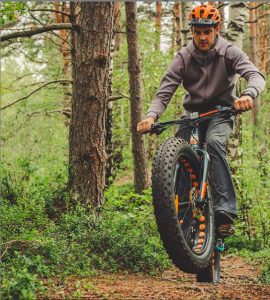 Fatbike or thick bike is an improvement on the mountain bike.
The most distinctive feature of a Fatbike is the use of wide tires (over 4 inches wide).
Fatbike can do just as well on off-road terrain, beach sand and rocky shores.
For more information and for bookings please
contact us by e-mail or call +371  6 7288 494.