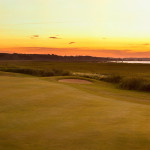 Estonia's 18-hole golf courses tend to be flat and are usually open from May until November with equipment available on the spot.
If you're a beginner looking to develop your golfing skills, head to the nearest club and pass a short introduction to golfing.
In addition to traditional golf, disc golf has also been gaining a lot of popularity in Estonia in the recent years. Disc golf in a sports game that can be practiced all year round and has rules similar to those of regular golf. The aim of the game is to throw a flying disc into special baskets with as few throws as possible. There are 18-hole or 9-hole courses with scenic nature in various locations across Estonia.
For more information and to make a booking please contact us by e-mail: info@baltcoming.com or call +372 626 6233.