INCENTIVE IDEA – birdwatching in the city
Favorites
25.04.2018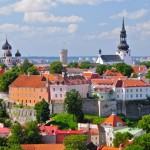 Tallinn is probably the only capital in Europe that has Nature Reserve inside the city.

This tour is a great introduction to Estonia's birdlife for both nature lovers or people who just want to spend one day away from usual tourist hotspots. About 300 species of birds can be seen annually in Estonia.
The species vary depending of the season and the best time for birdwatching is during the spring or autumn migrations. However, the summer also offers great possibilities.
For further information and bookings please contact : info@baltcoming.com