Computer Museum in Tallinn
Favorites
09.05.2017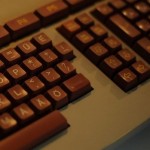 The oldest and only Computer Museum in Estonia is located in Tallinn and welcomes all enthusiasts. Museum consists of a large private collection and treats its visitors to nostalgic experiences, new facts and a great time.
The permanent exhibition displays many interesting items: – desktop computers and terminals;- laptops;- PDAs; calculators.
Exhibits are not in glass casings, but displayed freely – this affords our visitors a better view, and perhaps, recognizing their first computer.
At the museum, you can play old computer games; if requested, we can organize a tour in Estonian, Russian or English.
For more information and to make a booking please contact us by e-mail or call +372 626 6233.