Lithuania, the most southern of the three Baltic States, is the biggest one of them. Together with the Latvians, the Lithuanians are survivors of the Baltic family of peoples who lived in the region in ancient times and traded with the Romans, primarily in amber.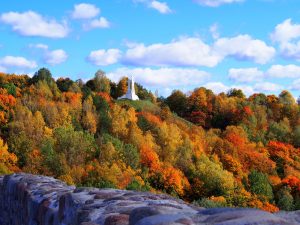 Lithuania emerged as a united nation under Grand Duke Mindaugas in the 13th century. Mindaugas´s successors founded an empire extending as far south as the Black Sea. In 1386, Grand Duke Jagello accepted the Polish crown, introduced Christianity, and established a personal union between Poland and Lithuania.
After Poland's partition Lithuania was annexed by Russia. A Lithuanian nationalist movement developed and after the collapse of the Russian Empire, Lithuania regained its independence in 1918. Having been forcibly annexed by the USSR in 1940, the independence was re-established in 1991.
Lithuania is a place of rolling hills and gentle plains; of quietly flowing rivers and of lakes. The largest river, the Nemunas, gathers and carries the waters of many tributaries to the Baltic Sea, wherein lies Lithuania's famous "amber coast".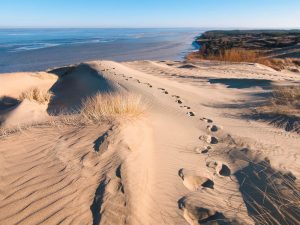 Curonian spit is the most beautiful part of Lithuania, its "tiny Sahara". Registered as a Unesco world heritage site in December 2000, the Curonian lagoon and spit were formed 5000 years ago by the churning waves of the restless Baltic Sea: the northern part of the lagoon belongs to Lithuania and the southern part to the Russian Federation (Kaliningrad district).
Lithuanian capital Vilnius boasts a Baroque Old Town that is the largest in Eastern Europe and praised as the ´New Prague´. The city has managed to retain its unique character as a northerly cultural meeting point at the crossroads of the Roman and the Byzantine and the European and the Eurasian worlds. Vilnius' Old Town, covering 255 hectares of the city, has been designated a UNESCO World Heritage Site.
Baltcoming, the leading travel agency and destination management operator in the Baltic States, has its own full-service office also in Vilnius and can offer you a full scale of incoming services in Lithuania. So, whatever your needs may be in Lithuania or any other Baltic destination, please contact us and consider it done!
Links about Lithuania
Lithuania in Your Pocket
Lithuania In Your Pocket city guide – essential travel guides to cities in Lithuania.
Lithuanian Tourism Information
Tourism information and hotel reservation system.
www.vilnius-tourism.lt
Vilnius Tourist information Centre.
www.opera.lt
Lithuanian National Opera and Ballet Theatre.