Energy Discovery Centre opened in June
Favorites
23.04.2014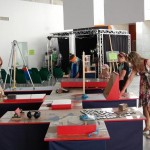 Energy Discovery Centre opened it's doors in June earlier this year.
The Energy Discovery Centre has had an extensive overhaul, but the renovation work is coming to an end and new exhibits are being placed inside.
For more information and to make a booking please contact us by e-mail or call +372 626 6233.