New Estonian theme park for the whole family – Lottemaa
Favorites
23.04.2014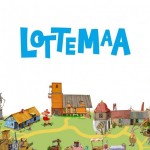 Lottemaa theme park offers a day full of excitement for the whole family.
Invent together with the residents of Gadgetville, take the challenge of the adventure trail, play with your favourite characters from the Lotte books and films, try out the fun inventions of Gadgetville, sunbathe on the sandy beach and swim in the sea.
For more information and to make a booking please contact us by e-mail or call +372 626 6233.